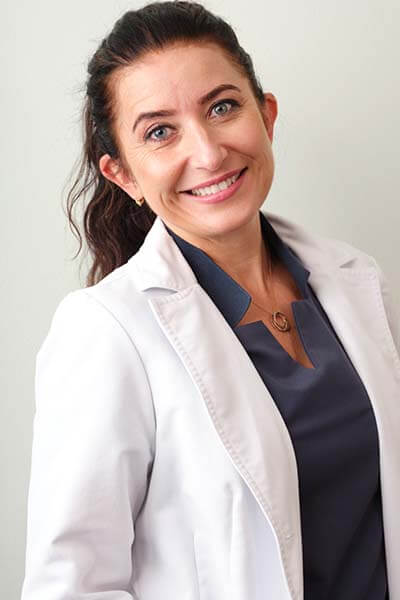 Hi, I am Doctor Agnieszka Jamrozek. I grew up in Poland and attended dental school in Gdansk, at Medical University, completing my degree in 2001. After moving to the United States, I furthered my education at Rutgers School of Dental Medicine, graduating in 2013 with honors.
The most obvious characteristic of a person's inside world is reflected in their smile. Our smiles reveal infinitely more about our personalities than words or gestures. I love encountering open friendly smiles and wish to help those who feel inhibited, who feel too self conscious to smile, due to their dental issues. In our society, appearance matters. I became interested in the field of dental medicine while I was still in high school. I hoped then, and still hope, to educate individuals on their oral health and ultimately help them to gain confidence and a positive outlook.
Doctor Jamrozek stays at the forefront of her field and shows her commitment to excellence by attending study clubs and numerous continuing education programs. Her approach to your treatment starts with patiently listening to your dental goals. Then after a thorough examination, she will review and discuss the diagnosis and treatment plan options. Doctor Jamrozek is an active member of the American Dental Association, the Passaic County Dental Association and the American Academy of Facial Esthetics (AAFE).